Moderator: StanInBlack
Maninwhite

Posts: 10928
Joined: 04 Apr 2004, 00:48
Location: UTOPIA!
Contact:
Last book - "Married Lovers" -Jackie Collins
Now reading....
"Anything Goes" - John Barrowman
Reading is cool
Man Of The Earth

Posts: 5359
Joined: 27 Mar 2003, 13:38
Location: The Middle of the North Sea
Contact:
Just finished Richard Hamonds latest book(it was a birthday present).
Just about to start this:
"They don't come much better than The Stranglers when performing live; there is no pretence, no hiding place, just superb music"

Liverpool Sound and Vision March 8th 2013.
My Name is Red by Orhan Pamuk

Orhan Pamuk won the Nobel Prize for Literature in 2006. This book is set in Istanbul in the 1590s around a workshop of book illustrators and is basically a murder mystery. Full of detail about how illustrations were made at that time and interwoven with fables as the murderer is tracked down.

Brave New World by Aldous Huxley

Sets out an intriguing world before getting rather philosophical. Huxley predicts the rise of Primark and the like in a consumer society that provides just enough employment for all the humans produced ("Ending is better than mending. The more stitches, the less riches."). His take on contraception feels dated but is a good attempt years before the Pill. Is it a scary vision of the future? Or would it actually keep people satisfied?

Bad Science by Ben Goldacre

Taken from his Guardian column it spells out how science should be reported and the questions that should be raised by current newspaper articles. It reminded me of why I went to uni in the first place!

Martian Time-slip by Philip K Dick

Autism is the central theme in this and a lot of the ideas are still surprisingly current.

Vet in a Spin by James Herriot

What can I say, I was on holiday, it was on the shelf in the house and it was better than Big Brother…

Tea Time for the Traditionally Built by Alexander McCall Smith

Botswana still moves at it's own pace in this latest instalment of the Number One Ladies Detective Agency. An enjoyable few hours read.

Wild Sheep Chase by Haruki Murakami

A man is forced by a right-wing organisation to search for a particular sheep somewhere in Japan… This is so much better than it sounds! I love Murakami's writing and his plain characters.
Last edited by
Bag Lady
on 18 Sep 2009, 17:00, edited 1 time in total.
No one can win against kipple.
Pies and Prejudice by Stuart Maconie.

It's a book about about his love for the North of England. He's from Wigan, and yes he does concede that people near the border say we're in the Midlands! Great alternative tour guide this book.
euromanc-ometh
Down In The Sewer
Posts: 78
Joined: 20 Feb 2009, 22:03
Location: Slovenia
Starting with No Mercy - just got it in mailbox...finally!!!
Rats Rally
Posts: 387
Joined: 06 Feb 2009, 13:24
Location: Copenhagen (and sometimes Amsterdam)
Ex Machina Vol. 5: Smoke, smoke - Brian K. Vaughan

Dominique
ManinBlack

Posts: 3474
Joined: 01 Feb 2009, 23:32
Location: Glesga(the centre of Stranglerdom)
'Can i have my mic stand back please?You might do yourself an injury and get it stuck in somewhere'
Now reading the book below
This is the last book I read
The day is sticky yellow!!
The Man They Love To Hate
Posts: 669
Joined: 11 Dec 2005, 20:09
Location: Risca,South Wales
Contact:
Last book read was

"Man enough to be a woman" by Jayne County. - Absolutely superb !!

About to start on a book called "The story of CRASS"
Freedom, there ain't no f**king freedom!!!!
La Cucina by Lily Prior

Chick Lit nonsense .........Forty something farm-bred spinster librarian in 1950's Mafia controlled Sicily meets flamboyant English chef and writer.
Last edited by
Niki Wu
on 11 Oct 2009, 09:46, edited 1 time in total.
Maninwhite

Posts: 11704
Joined: 03 Jan 2006, 12:42
Location: Mon - Fri : Thunderbird 5.
Niki Wu wrote:La Cucina by Lily Prior

Chick Lit nonsense .........Forty something farm-bred spinster librarian in 1950's Mafia controlled Scicilly meets flamboyant English chef and writer.
Okey dokey.
I am doing this. Good suspense and well written as usual.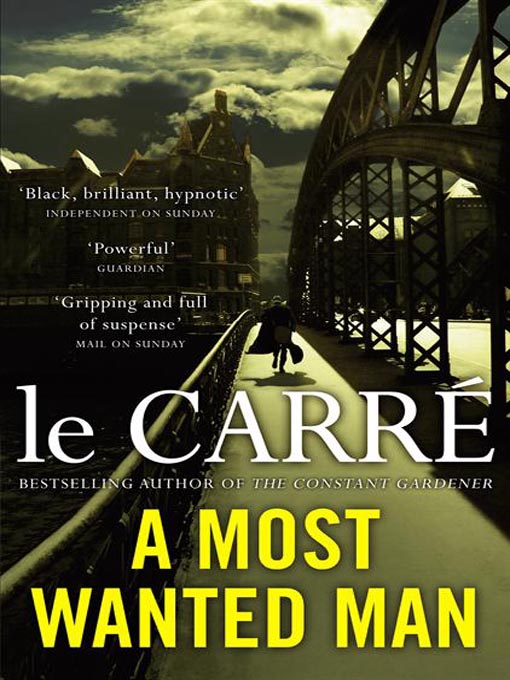 "Madame, Be in no doubt as to the seriousness of your position". The Day of the Jackal, 1973.
Bought my father a Le Carre trilogy for Christmas last year knowing my Mum had very little time left. She unfortunately passed away the day after my youngest's birthday on the 27th Dec and a little after a week later the Le Carre box set was sent to a charity shop along with her clothing. People are Strange!