Hi, Just joined the forum and looking forward to catching up with all these threads. That'll keep me busy for a while.
First record I ever bought was 'Peaches' in 1977… and that was it, really. Never stopped, and used to love tracking down all those imports
Fave LP would be The Raven (not very original, I know!) and The Meninblack.
I posted this pic on the FB page a while back - an example of what I got up in my schooldays when I should have been working -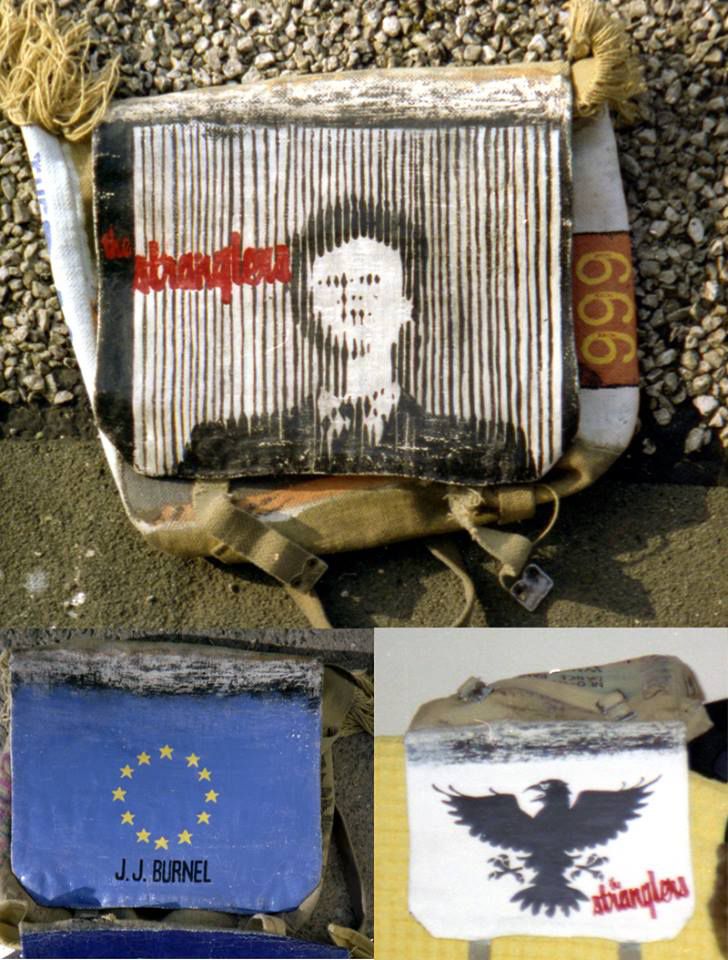 Did have a Rattus bag too which drew questions from my teachers about why I had drawn 'vermin' on my bag.
I seemed to be the only Stranglers fan at school back then, surrounded by Clash fans which led to a bit of friction 'cause I never rated them.
The stick I got from them the day after 'Don't Bring Harry' was on TOTP, I remember it still. Happy days. I think.